WE BUILD OUR COVERAGE TO MEET YOUR NEEDS
It takes time to develop your specialty as a fitness instructor. Whether you focus on yoga, boot camp, Pilates, Zumba, or TRX, we want you to be protected. With our coverage, you can put your energy towards your clients.
Quote Now
PICK THE COVERAGE YOU NEED
WE TARGET THE BUSINESSES THAT WE KNOW BEST
General liability, professional liability, property and data security. See if you are a fit for our competitive pricing.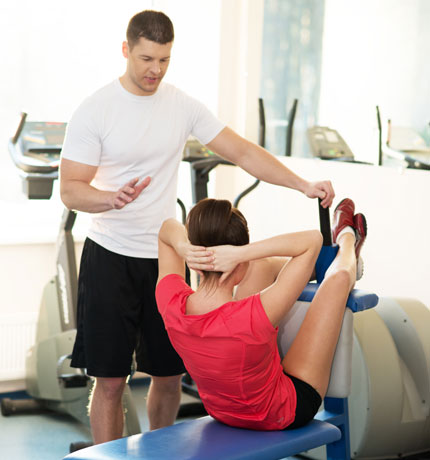 GENERAL LIABILITY
If someone is injured by tripping over your bag during a fitness class, they can bring a lawsuit against you. General liability can cover both the lawsuit and the medical expenses.
PROFESSIONAL LIABILITY
If a client injures their back as a result of your increasing the intensity of their workout, they can bring a lawsuit against you to obtain reimbursement for their medical bills. Professional liability can cover both the legal fees and potential damages of the claim.
BUSINESS PERSONAL PROPERTY
If the property used for your business is damaged in a fire or stolen, you can be covered for its replacement.
DATA SECURITY
If your computer is hacked and your client's information is stolen, most states require that you notify each client in writing. Cyber liability can cover the costs and guide you through the process.

Coverage is based on the terms, conditions, limitations and exclusions of your policy. Be sure to read your policy to verify your coverage.
CoverSmart is the best way to buy business insurance.
CoverSmart is an online quoting platform to purchase insurance from one or more USLI companies.
USLI companies are members of the Berkshire Hathaway family of companies and have an A++ Superior
rating for financial stability from A.M. Best Company.
Quote Now