WE BUILD OUR COVERAGE TO MEET YOUR NEEDS
Interpreters and translators are necessary in international business, emergency rooms and multi-cultural schools.These high stress situations require all of your attention. We are ready to help you find the right coverage in
case a mistake happens.
Quote Now
PICK THE COVERAGE YOU NEED
WE TARGET THE BUSINESSES THAT WE KNOW BEST
General liability, professional liability, property and data security. See if you are a fit for our competitive pricing.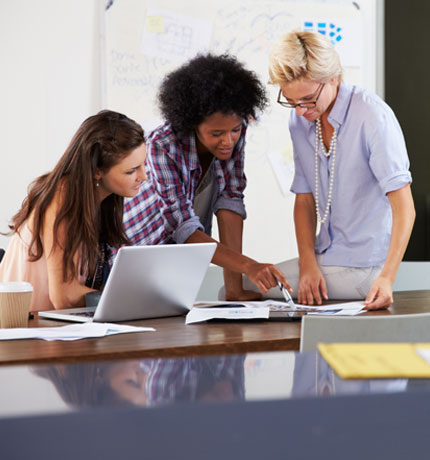 GENERAL LIABILITY
If you are translating in a client's office and spill water on their laptop, they can bring a lawsuit against you to recover the cost of its replacement. General liability can cover the lawsuit.
PROFESSIONAL LIABILITY
If you miss an important detail in your interpretation work for your client, they can bring a lawsuit against you. Professional liability can cover both the legal fees and potential damages of the claim.
BUSINESS PERSONAL PROPERTY
If the property used for your business is damaged in a fire or stolen, you can be covered for its replacement.
DATA SECURITY
If your computer is hacked and your client's information is stolen, most states require that you notify each client in writing. Cyber liability can cover the costs and guide you through the process.

Coverage is based on the terms, conditions, limitations and exclusions of your policy. Be sure to read your policy to verify your coverage.
CoverSmart is the best way to buy business insurance.
CoverSmart is an online quoting platform to purchase insurance from one or more USLI companies.
USLI companies are members of the Berkshire Hathaway family of companies and have an A++ Superior
rating for financial stability from A.M. Best Company.
Quote Now